Heritage Hall
Heritage Hall in T-2 has become popular for events and weddings. Heritage Hall is located in what was the former military gymnasium of the 1906 neo-classical building. The hall and the building's lower level rooms have all undergone extensive improvements to utility infrastructures plus exacting restoration of hardwood floors, tin-paneled ceilings and reconstruction of the Hall's finely-detailed balcony.
The Hall offers new restrooms, a dressing room, and a catering kitchen.
2,100 sq. ft. ballroom/auditorium located in neo-classical Post Headquarters with doors opening to deck & six acre Parade Grounds. Lower level catering kitchen, lounge, dressing room. Tables & chairs for 200+ people.
Please contact our Booking Agent with inquiries about rentals or rates at:  (406) 396-4750 or booking@nrhc.org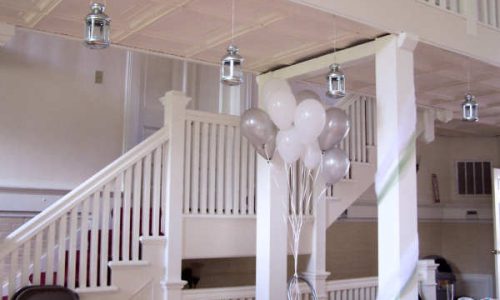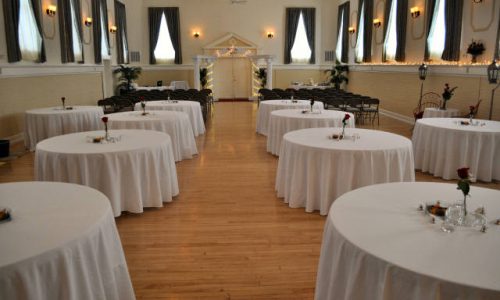 Parade Grounds
The Parade Grounds have always hosted activities as varied as ball playing for the military staff or the first Missoula airplane departure in 1911.
Contemporary events take place on the main parade ground which stretches across acres of green lawn bordered by Officers' Row and T-2, aka Heritage Hall.
Tree-lined oval parks with ample room for large canopies & outdoor events. Combined indoor-outdoor events welcome. Maximum outdoor capacity: 500/seasonal uses.
Rental fees: Variable according to event size